There remains some controversy around who invented radio. But we do know who reinvented it.
Problem | OPPORTUNITY
World's largest and most innovative satellite radio company needed to reinvent the radio experience for mass market adoption.

 
Solution
Leveraged our innovation methodology to help client redefine satellite radio experience.

 
Outcome
Sirius subscriptions were up 97% and revenues up 250% in the third quarter of 2005 compared to third quarter of 2004, eventually leading to a merger of XM by Sirius.

 
services
User Research, User Interface and Interaction Design, Digital Design, Product Design, Communication Design, Front End Innovation
The year is 2005. Sirius, the famed satellite radio company is offering commercial-free, uncensored, and continuous streaming of music, sports, news and entertainment, and they're offering it 24 hours a day.
Even satellite radio's ability to deliver a wide range of stations and programming to listeners in their cars was proving to be no match for the appeal and accessibility of the iPod. Sirius knew they needed to find the true promise of radio, if they were to be relevant in the iPod age. Early efforts to create a compelling way to lure consumers back to satellite radio fell short.
Ziba and Sirius teamed up to innovate the next generation of radio, with the introduction of the S50 portable media player. Sirius went from early adoption to mass market in no time. Success was swift and effective. Sirius sold all the S50 radios they could produce for the 2005 holiday season. They literally sold out. Sirius subscriptions went up 97% and revenues climbed 250% in the third quarter of 2005. They continued to create leading-edge portable radio products. Over the next three years, Ziba helped Sirius redefine wireless radio portability in a rapidly changing landscape. But the market had an insatiable thirst for more immediacy and access. And the S50 in all its iterations came with limitations. Namely, content could only be delivered when docked at home or in the car.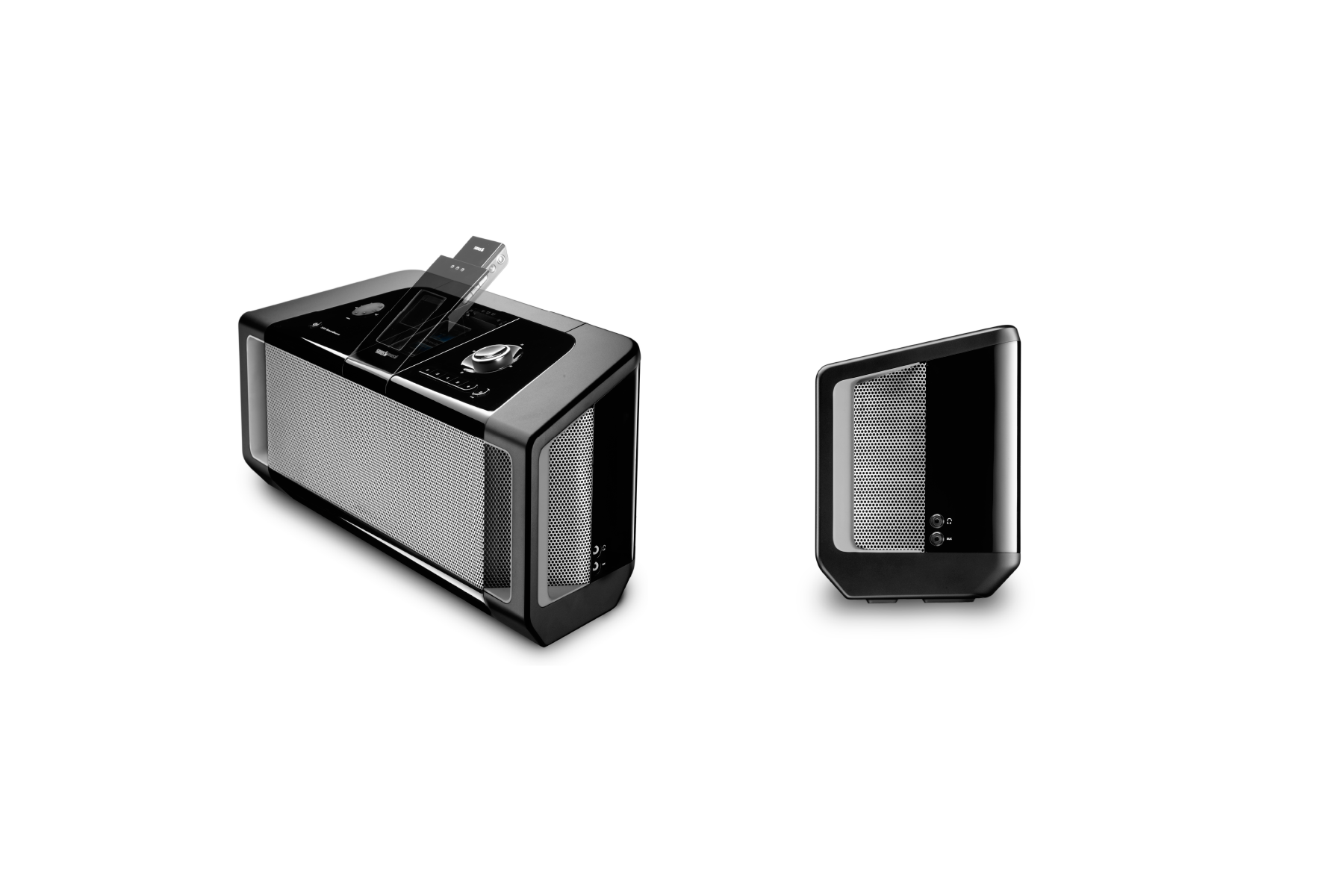 Once again, Sirius and Ziba came together to evolve the S50 radio with the creation of Stiletto, a media player that allowed listeners to access live content anywhere, anytime.
Similar looking to the S50, the Stiletto was 33% smaller, yet it housed an embedded satellite antenna and WiFi connection. The radio was no longer limited to the car. The inspiring, intuitive interface provided continuous easy access to live channels. The introduction of the Stiletto made it easy to for an increasingly mobile market to enjoy satellite radio by bringing the revolutionary features of Sirius satellite radio technology to the mobile savvy market. Stiletto's success enabled Sirius to achieve their first-ever quarter of positive cash flow. Success stories like these played a key role in the eventual merger of XM by Sirius.